MS Access Error 80004005 - Jet Database Engine Cannot Open the File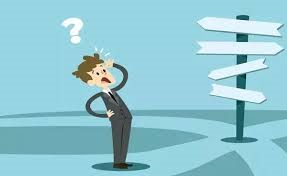 MS Access, a database manipulation & management tool which creates databases without any coding & provides an easy user-interface for a novice user. But after that much proficiency, MS Access also has some bugs or errors arises due to many irregularities in the software. One such error is MS Access Error 80004005 in which the Jet Database Engine cannot open the file. Here, we are discussing the reasons for this Error & also provide the methods to repair Access database file manually as well as with the help of automated utilities.
What is Error 80004005?
It is a Jet Database Engine error that restricts the user from accessing their data from the database file. This error does not arise due to database engine but because of several issues. This error generally arises when we try to use a shared folder in the virtual machine. Showing this error pauses the progress to a great extent.
When this error occurs you will receive a message as
"Provider Error '80004005'"
Or
"Unspecified Error"
Or
"Database Connection(OLEDB) Exception. Unspecified Error."
Now, we study about few reasons for arising the error.
Reasons for MS Access Error 80004005
Microsoft Internet Information Server(MIIS) account having wrong NT Information. This refuses the user from accessing the database file.
The database is open on another location or servers can make it corrupt due to updation from multiple sides in the same file.
It can also arise due to accessing a database file table from a local system which further linked with the network database.
Both the name & file of the data source is marked Exclusive.

Some Error Messages Display When Jet Database Engine Cannot open the file
Search key was not found in any record, Microsoft Jet Database Engine (80004005)
General Error Unable to open registry key
The Jet database engine can't open the file. You need permission to view this data or it is already opened by another user.
Object or Database is Read-only. Microsoft OLE DB Provider for ODBC Drivers error "80004005"
It may not be a database that your application recognizes, Microsoft JET Database Engine error "8000405". The file may be corrupt or Cannot Open Database
Manual Ways To Fix MS Access Error 80004005
This error is quite different from other errors & it is somewhat hard to recover these by manual methods. Below is a list of methods that may help you to resolve the Error. If these methods will not work for your problem then we also have Expert Solutions for such error which we discussing after these methods.
Check the permission for files & folders. Check whether you have permission to create & delete the temporary files. These files are usually created in the same folders but sometimes they may also create in other folders.
If you are using a network path then check permission on the share, the file & the folder.
Verify that the file & the DNS( Data Source Name) are not marked as exclusive.
Recover the database from the backup if it is updated regularly.
You can also check by changing the file format from MDB to ACCDB
Expert Solution For Resolving MS Access Error 80004005
If manual methods are not able to repair Access database file then it means that your Database File is majorly corrupted & to make it free from corruption you need to use a proficient solution. Access Recovery Tool is a utility that helps you to retrieve your file back as it is. It is quick & having a user-friendly interface which makes it compatible for novice users to use.
It can export the database file with or without schema. It also helps to recover deleted objects like table, macros, forms, etc.
This software can fix this corruption error in a short period of time. Also, you can set the exporting location. This utility also works for Error 3049, 3011, 80004005 & many more.
Install & Open the software to remove the Jet Database Engine cannot open the file error.

Preview file data by clicking on recovered Access Database items.

Select & Browse destination path to save data as MS Access Database or CSV

Select & Export data File with or without schema as per the need
Final Words
As this problem error is quite complex & users are unaware of this error. Here, we discussed MS Access Error 80004005, Its causes & how to deal with this manually. In addition, we also discussed an automated utility that guaranteed to provide you the best result/solution for this Jet Database Engine cannot open the file issue.